2018 Skin Cancer Summit and Masterclasses

Dear colleagues,

It is my great pleasure to invite you to join me at the 10th Annual Skin Cancer Summit and Masterclasses in Brisbane, in July 2018. We are delighted to announce that renowned dermatologists, Prof Ash Marghoob and Dr Aimilios Lallas are confirmed as our international keynote speakers, and they will be joined by some outstanding local and national presenters.
We again offer two days of advanced masterclass instruction on skin cancer diagnosis and skin cancer treatment. The masterclasses are designed to provide specific, direct and relevant advice that is immediately translatable into your practice, and I encourage any experienced colleagues who wish to tackle some advanced cases and/or surgical techniques to consider attending these classes – you will not be disappointed.
As always, the Summit provides an opportunity for HealthCert alumni to gather together and hear about the latest developments and innovations in skin cancer medicine from global experts in the field. This year will be no exception and our speakers have been briefed to provide state of the art presentations in a range of discipline areas that all have relevance for the future of skin cancer medicine. In a Summit first, we will delve also into the world of computer science to learn about artificial intelligence and machine learning in order to understand the disruption this will cause to our field and what the real impact of this disruption will be.
I hope that you are able to join us for what we believe will be our best Summit yet, celebrating a decade of making a difference to skin cancer doctors and the communities we all serve. I look forward to meeting old friends and new colleagues alike in Brisbane in 2018.

Professor David Wilkinson,
2018 Skin Cancer Summit and Masterclasses Convenor
DON'T MISS AUSTRALIA'S PREMIER SKIN CANCER EVENT
JOIN US FOR THE CLOSING GALA DINNER
MASTERCLASSES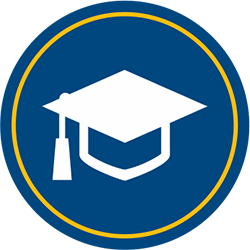 Two days of masterclasses prior to the Summit with international experts, giving you the unique opportunity to hear from the world's best and walk away with knowledge to excel at what you do.
SUMMIT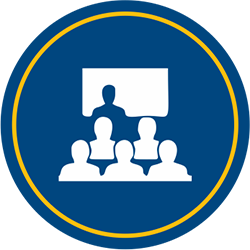 The two-day Summit features renowned skin cancer experts who will deliver the latest clinical content on skin cancer management, bringing you up to date and stretching your thinking in this innovative field.
ENTERTAINMENT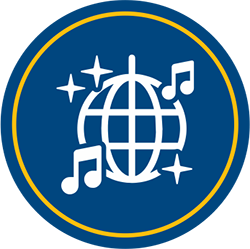 The social program offers a variety of networking opportunities with your peers and the presenters, including an exceptional Gala dinner with professionals who share your passion for skin cancer medicine.
WHAT OUR ALUMNI SAY
"The Skin Cancer Summit is a not-to-be-missed event for any GP."

- Dr Neil Hearnden, QLD

"The Summit helped me improve my practice and I will make some positive changes."

- Dr Sean Kristoffersen, NSW

"This has been the best ever educational experience I've enjoyed in many years. The Summit was the most worthwhile skin cancer primary care meeting available and the calibre of presenting experts was superb."

- Dr Donal Kerrin, QLD

"The Skin Cancer Summit will address key questions and offer solutions for use in your daily practice. It was well directed to our needs, well-organised, and very enjoyable."

- Dr Yvette Wylde, QLD

"The Summit was a detailed, comprehensive, up-to-date way to improve and increase knowledge. It's always good to be at the cutting edge of new developments in skin cancer medicine."

- Dr Keith Skilbeck, VIC

"This was a gripping, knowledge-acquiring, enriching conference. I learnt comprehensive information regarding skin cancer prevention, treatments, methodologies, diagnoses, research, and practical hints. The venue, catering and activities were excellent. HealthCert is a great organisation."

- Dr Ruth Nimbargi, VIC