2018 Skin Cancer Summit and Masterclasses
Planning has already begun for the 2018 Skin Cancer Summit and Masterclasses!
We were thrilled to bring you four days of learning and entertainment with world's top skin cancer experts during our 2017 conference – and come July 2018, we will be back in Brisbane with Australia's leading skin cancer event.
Join us on 25-28 July 2018 in Brisbane for the 2018 Skin Cancer Summit and Masterclasses, with over 300 other GPs and a range of renowned skin cancer experts. Don't be left behind.


MASTERCLASSES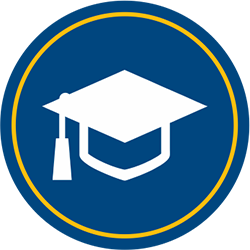 Two days of masterclasses prior to the summit with international experts, giving you the unique opportunity to hear from the world's best and walk away with knowledge to excel at what you do.
SUMMIT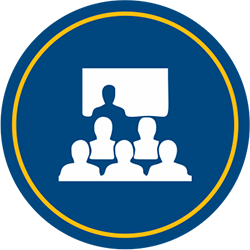 The two-day summit features renowned skin cancer experts who deliver the latest clinical content on skin cancer management, bringing you up to date and stretching your thinking in this innovative field.
ENTERTAINMENT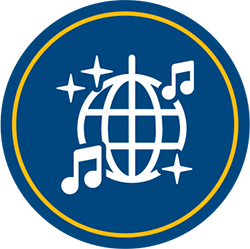 The social program offers a variety of networking opportunities with your peers and the presenters, including an exceptional Gala dinner with professionals who share your passion for skin cancer medicine.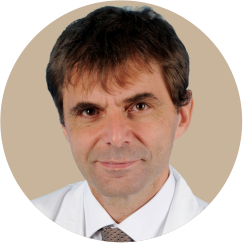 Harald Kittler
MD
Professor at the Department of Dermatology, Medical University of Vienna, Austria
Dr Harald Kittler has a special clinical interest in dermoscopy of pigmented skin lesions. His main research interest is digital dermoscopy, follow-up of pigmented skin lesions, and computer assisted digital dermoscopy. Harald has been working for 10 years in the field of dermoscopy and has published a number of scientific articles especially in the field of digital dermoscopy and dermoscopic follow-up of melanocytic nevi.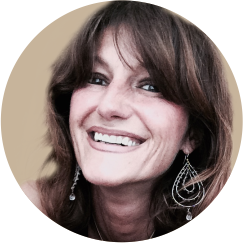 Iris Zalaudek
MD PhD
Research Director of the Non-Melanoma Skin Cancer Unit. Division of Dermatology and Venerology, Medical University of Graz, Austria
Dr Iris Zalaudek is a Board-certified dermatologist and Director of the Non-Melanoma and Orphan Skin Cancer Unit at the Division of Dermatology of the Medical University of Graz, Austria. Since 2016, she has been President of the International Dermoscopy Society.
Her main research fields are related to dermato-oncology and include non-invasive skin imaging techniques, as well as topical and systemic treatment of skin cancer. Moreover, she is engaged in the development of modern teaching methods such as online distant courses and tele-dermatologic services. She is Director of the Master of Science program entitled "Dermoscopy and Preventive Dermato-Oncology" of the Medical University of Graz, Austria.
Iris has published more than 450 articles, of which 358 (267 full papers) have been cited in PubMed. Her combined publications have received an impact factor of 1003 and a h-index value of 36 (by April 2017). In 2003 her work was awarded by the Hans-Weitgasser Price from the Styrian Association of Dermatologists and in 2008 she was awarded the Best Researcher of the Medical University of Graz, Austria.

Cliff Rosendahl
MBBS PhD FSCCA
Associate Professor and Director MMed (Skin Cancer) Program School of Medicine, The University of Queensland
Associate Professor Cliff Rosendahl currently works in Brisbane, Australia as a primary care practitioner with a special interest in skin cancer. He also has an interest in research as the clinical developer and Director of the Skin Cancer Audit Research Database (SCARD). His other main area of research has been in evaluating dermatoscopic clues for the diagnosis of both pigmented and non-pigmented skin malignancy in collaboration with colleagues at The University of Queensland, Australia and the Medical University of Vienna, Austria.
Cliff has a strong commitment to teaching with a view to achieving an improvement in both the detection and management of skin cancer in Australasia and internationally.
Con Pappas
MBBS (Hons), MMed, FACRRM, FSSCA
Skin Cancer Physician at Milton Skin Cancer Clinic, NSW South Coast, Australia
Dr Con Pappas is in full-time skin cancer practice in the Milton Ulladulla district on the New South Wales south coast and is a Fellow and Censor-in-Chief of the Skin Cancer College of Australasia. He comes from a rural general practice background and is passionate about the optimal treatment of skin cancer patients in rural settings. His practice encompasses a wide variety of techniques in both diagnosis and management of skin cancer with a special interest in surgery in difficult areas and staged margin control excision. Con is actively involved in teaching Skin Cancer Medicine at both post graduate and undergraduate level.

Mark Smithers
Mayne Professor and Head, Discipline of Surgery, The University of Queensland
Director, Upper Gastro-intestinal and Soft Tissue Unit, Princess Alexandra Hospital
Chairman, Queensland Melanoma Project
Director, Melanoma Patients Australia
Executive, Section of Academic Surgery, Royal Australasian College of Surgeons
Dr Mark Smithers is a surgeon associated with the multi-disciplinary Melanoma Clinic at the Princess Alexandra Hospital, managing patients with all stages of the disease. He is actively researching the epidemiological aspects (in collaboration with QIMR Berghofer) and surgical management of melanoma (NH&MRC, UQ Cancer Research fund, Cancer Council of Queensland).
Mark is also the principle investigator on multi-centre NIH sponsored and industry lead phase I, II and III trials for patients with advanced stages of melanoma.

Tarl Prow
MD PhD
Deputy Director, Dermatology Research Centre
The University of Queensland, Faculty of Medicine + Biomedical Sciences Translational Research Institute, Australia
Having earned a Ph.D. from the University of Texas in the field of Nanomedicine, Dr Tarl Prow completed his T32 funded post-doc at the Wilmer Eye Institute at The Johns Hopkins Hospital and was at the faculty there until relocating to The University of Queensland. Tarl has established programs for developing novel computational, nanotechnologies and microtechnologies for detecting and treating skin cancer. His research program bridges strengths in microdevices, nanomedicine and non-invasive imaging for applications in the fields of skin cancer prevention, preventing photoageing, and early skin cancer diagnosis. Within this framework his laboratory has active projects in:
(1) enhanced cutaneous delivery technologies for antioxidants and chemotherapeutic drugs to fight photoageing and skin cancer;
(2) objective photodamage and skin cancer precursor detection/assessment tools using non-invasive microscopy coupled with artificial intelligence; and
(3) ultra small biopsy devices for minimally invasive molecular diagnostics. The development of these technologies will enable a step-change in dermatology patient care and underpins his overarching goal of reducing the skin cancer burden.
2017 SPONSORS AND EXHIBITORS

Ego Pharamaceuticals

Ego Pharmaceuticals is an Australian family-owned and operated company who for more than 50 years have specialised in the manufacture of quality skin care products such as market leaders "Sunsense", "QV", "Pinetarsol", "DermAid" and "Moov". Now the great news is, you can order Ego products online. Visit our display stand, see how easy it is to register and talk to us about "Sunsense", our wide range of high SPF sunscreens and "QV" moisturisers and cleansers.

www.egopharm.com.au

FirstCheck

Discover Firstcheck's free teledermatology software + dermoscope - connecting you with patients + referring clinicians, remotely
- For triage, prioritisation, diagnosis or management plan remote support
- For use with patients introduced to you by Firstcheck, your existing patients + referring clinicians
- No set-up or ongoing costs + be paid to review cases
- Connecting more patients with skin cancer doctors
Visit us at Booth 16 to find out more, see it in action + discover how you can be up + running in just minutes!
www.firstcheckskin.com