We feel privileged to announce two eminent thought-leaders in skin cancer medicine, Ash Marghoob and Aimilios Lallas, among the significant line-up of international and local speakers. The summit will include more international and Australian experts to help deliver the latest clinical content on skin cancer prevention, diagnosis and treatment.
In addition, some of the most influential skin cancer experts from around the globe will join us remotely to provide a 10-year retrospective and an outlook into the future of skin cancer medicine, including Professors Giuseppe Argenziano, Allan Halpern, Harald Kittler, Luc Thomas, and Iris Zalaudek.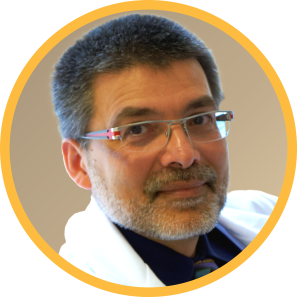 Professor Ashfaq A. Marghoob
MD
Attending Physician, Dermatology Service, Memorial Sloan Kettering Skin Cancer Center, New York, USA
Professor Ashfaq A. Marghoob is a board-certified dermatologist specialising in the diagnosis and treatment of cancers of the skin. He is the director of Memorial Sloan Kettering's regional skin cancer clinic in Long Island and consults and treats patients in the centre's outpatient facility in Manhattan.
Although providing the best care possible for his patients remains his primary goal, Ashfaq also remains committed to education and clinical research, with the hope of educating physicians and the public about the importance of early skin cancer detection to save lives.
He is active in clinical research and has published numerous papers on topics related to skin cancer with an emphasis on melanoma, atypical/dysplastic nevi, and congenital melanocytic nevi. Ashfaq's research interests are focused on the use of imaging instruments such as photography, dermoscopy, and confocal laser microscopy to recognise skin cancer early in its development.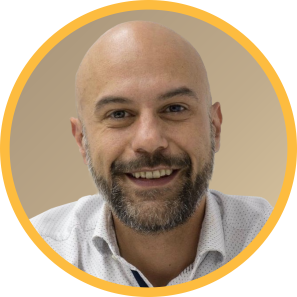 Dr Aimilios Lallas
MD PhD MSc
Dermatologist-Venereologist, First Department Of Dermatology, Aristotle University, Greece
Dr Aimilios Lallas is a Board-Certified Dermatologist-Venereologist. He is currently occupied at the First Department of Dermatology of the Faculty of Medicine of Aristotle University in Thessaloniki, Greece. Aimilios specialises in skin cancer diagnosis with non-invasive techniques, as well as in the management of skin cancer patients. He possesses a PhD diploma on skin cancer prevention.
Aimilios' main fields of research interests are in the dermoscopy of skin tumours, the application of the method in general dermatology, and the improvement of the management of oncologic patients. He is co-author of approximately 190 scientific papers, editor of four books and author of several chapters on dermoscopy.
Aimilios is currently the General Secretary of the International Dermoscopy Society and the General Secretary of the 5th World Congress of Dermoscopy, which will be held in Thessaloniki, Greece on 14-16 June 2018.
Professor Nisa Akay
MD
Professor, Department of Skin and Venereal Diseases, Ankara University, Turkey
Professor Nisa Akay graduated from Erciyes University, Turkey, in 1999. She undertook postgraduate education as a research assistant at Ankara University's Department of Dermatology from 2000 to 2005 before becoming a specialist, a fellow, an associate professor, and finally a professor in the Medicine Faculty in February 2017.
Nisa's interest areas lie in dermatoscopy, skin cancer, cutaneous lymphoma, autoimmune bullous disorders, and cutaneous GVHD.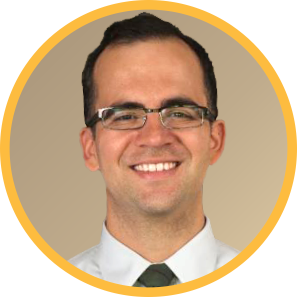 Professor Roberto Novoa
MD
Clinical Assistant Professor, Stanford University, USA
Professor Roberto Novoa is a clinical assistant professor in the Dermatology and Pathology departments at Stanford University. Board certified in dermatology and dermatopathology, he sees patients and interprets skin biopsies. Roberto has co-authored over two dozen articles in the scientific literature, including a recent article in Nature featured in Wired, CNN, and The Wall Street Journal. His research interests include the medical applications of artificial intelligence, cutaneous lymphomas, and the side effects of targeted therapies. A graduate of Harvard College and Harvard Medical School, Roberto completed his medical internship at Columbia University Medical Center, his dermatology residency at University Hospitals-Case Western Reserve School of Medicine, and his dermatopathology fellowship at the University of Pennsylvania.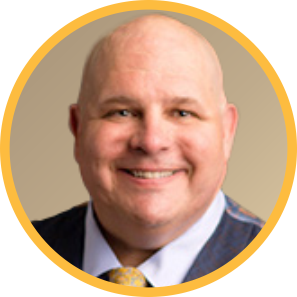 Mr John Spence
Business leadership expert, USA
John Spence is recognised as one of the top 100 business thought leaders and one of the top 500 leadership development experts in the world. He is an international keynote speaker and management consultant and has written five books on business and life success. John is an author, business management consultant, executive trainer and speaker with a client list from the Fortune 100 to small businesses and other organisations around the globe. He has made a career of "Making the Very Complex…Awesomely Simple".
For more than 23 years, John has travelled the world helping people and businesses be more successful. His areas of expertise include leadership, high-performance teams, managing change, organisational culture, consultative selling, strategic planning, strategy execution and the future of business.
John is a voracious learner and consumes a minimum of 100 business books, countless articles and blogs a year. He is a guest lecturer at more than 90 colleges and universities including MIT, Stanford, Cornell, Wharton School of Business, University of Auckland, Canterbury University, University of Krakow and Kozminski University. He was the owner or CEO of six companies and currently serves as a board member or adviser to several organisations and executives.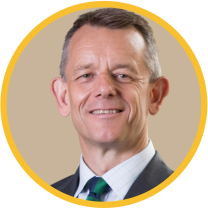 Professor David Wilkinson
MBChB MSc MD PhD DSc MRCP FRACGP FACRRM FAFPHM
Deputy Vice Chancellor, Macquarie University, Sydney
Professor David Wilkinson is a registered general practitioner and public health medicine specialist. He is the Deputy Vice-Chancellor of the Macquarie University. Since 2004, David's clinical work has focused on skin cancer medicine in primary care. He has published research papers on the topic, designed and led development of the only Master of Medicine degree in skin cancer, and helped develop and present a suite of skin cancer short courses delivered by HealthCert.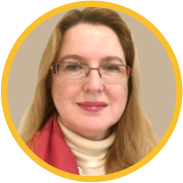 Professor Julie Quinlivan
MBBS FRANZCOG PhD
Chair of the Clinical Senate at Health Department of Western Australia
Director of the Professional Services Review
Professor Julie Quinlivan is a senior clinician in obstetrics and gynaecology and Director of the Professional Services Review. She is Chair of the Western Australia Clinical Senate, Non-Executive Director of South Metropolitan TAFE, and a member of the Administrative Appeals Tribunal (General and SSCS Divisions). She is a former Pro Vice Chancellor and Executive Dean of Medicine and Governing Councillor/Non-Executive Director of North and South Metropolitan Health Services in Western Australia.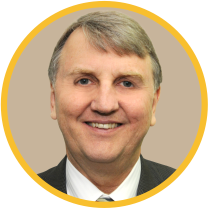 Professor Mark Smithers
MBBS, FRACS, FRCSEng, FRCSEd
Mayne Professor and Head, Discipline of Surgery, The University of Queensland
Chairman, Queensland Melanoma Project
Director, Melanoma Patients Australia
Professor Mark Smithers is a surgeon associated with the multi-disciplinary Melanoma Clinic at the Princess Alexandra Hospital, managing patients with all stages of the disease. He is actively researching the epidemiological aspects (in collaboration with QIMR Berghofer) and surgical management of melanoma (NH&MRC, UQ Cancer Research fund, Cancer Council of Queensland).
Mark is also the principle investigator on multi-centre NIH sponsored and industry lead phase I, II and III trials for patients with advanced stages of melanoma.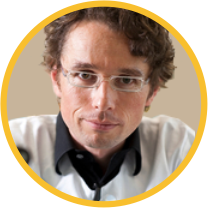 Professor Nikolas Haass
Professor for Cutaneous Oncology, Principal Research Fellow, The University of Queensland
Professor Nikolas Haass is a clinician scientist specialising in skin cancer. His interests are the understanding of (1) cell-cell and cell-matrix interactions of melanoma with its microenvironment; (2) signalling pathways in melanoma, particularly with regards to identifying novel melanoma therapies; and (3) the characterisation of the dynamic heterogeneity of melanoma cell subpopulations. Using cutting-edge microscopy technology, including real-me cell cycle and cell death imaging in three-dimensional cell culture and in vivo models, his team investigates the biology of tumour heterogeneity with the goal to develop novel therapeutic approaches by simultaneously targeting different melanoma subpopulations.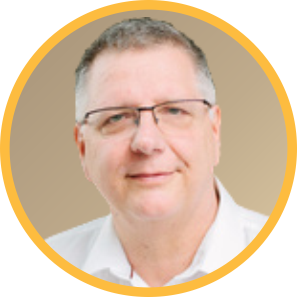 Professor H. Peter Soyer
MD, FACD, FAHMS
Professor, The University of Queensland Diamantina Institute, Faculty of Medicine
Professor H. Peter Soyer is an academic dermatologist with over 30 years' experience in the field. He was appointed as the inaugural Chair in Dermatology by The University of Queensland (UQ) in 2007 and as Director of the Princess Alexandra Hospital (PAH) Dermatology Department in 2008. He has a strong focus on translational skin cancer research in his dual role as Director of the Dermatology Research Centre (DRC), UQ Diamantina Institute, UQ Faculty of Medicine; and leadership of the Dermatology Department at the Princess Alexandra Hospital in Brisbane.
Peter is internationally recognised in the field of dermatology with expertise in the areas of clinical dermatology, dermato-oncology, dermatopathology and dermatologic imaging. Within the dermatology discipline he is a pioneer and world leader in the field of dermoscopy of pigmented skin lesions, a non-invasive diagnostic method. He has lead the development of the morphologic classification system currently used worldwide.
One of his research focuses is to expand the concept and applications of teledermatology and teledermoscopy. Most recently he was awarded a CRE for the Study of Naevi, to further investigate why some moles turn into deadly cancers and others don't, with the aim of improving our understanding of naevus development and transformation, along with recognition of the associated changes, to better prevent, predict and detect skin cancer and melanoma.
Peter has an extensive publication record with over 600 publications to date.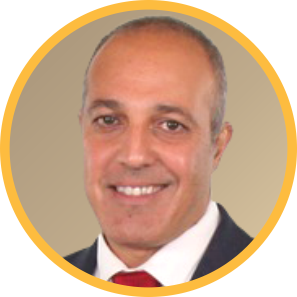 Professor Sandro Porceddu
MD, MBBS
Senior radiation oncologist and Director of radiation oncology research, Princess Alexandra Hospital, Brisbane
Professor of Medicine, The University of Queensland
Associate Editor, International Head and Neck Journal, Oral Oncology
Professor Sandro Porceddu is an internationally recognised radiation oncologist and a leading authority in head and neck and skin cancer. With over 20 years' experience in medicine, his areas of clinical expertise include head and neck cancer, skin cancer, sarcoma and lymphoma. He is currently a senior radiation oncologist and Director of radiation oncology research at the Princess Alexandra Hospital, Brisbane, Professor of Medicine, University of Queensland and Associate Editor for the International Head and Neck journal, Oral Oncology.
Sandro completed his medical degree at Monash University and commenced his specialist training in radiation oncology at the Peter MacCallum Cancer Centre in 1996 and was made Fellow of the Royal Australian and New Zealand College of Radiologists, Faculty of Radiation Oncology in 2000. After working as a consultant radiation oncologist at PeterMac for several years he moved to the Princess Alexandra Hospital in 2004.
Dr Anthony Azzi
MBBS, MMed (Skin Cancer)
Senior Lecturer, The University of Queensland
Director at Newcastle Skin Check, Charlestown NSW
Dr Anthony Azzi graduated from the University of Sydney in 1989 and moved to Newcastle, where he spent the next 13 years working in the public hospital system. He now works in private practice as a Skin Cancer Doctor and Assistant Surgeon. He completed a Master of Medicine in Skin Cancer from The University of Queensland, where he is now a Senior Lecturer. He is a member of the Australian Medical Association, Skin Cancer College Australasia, and the Australian College of Rural and Remote Medicine.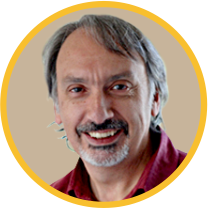 Dr Con Pappas
MBBS (Hons), MMed, FACRRM, FSSCA
Skin Cancer Physician at Milton Skin Cancer Clinic, NSW
Dr Con Pappas is in full-time skin cancer practice in the Milton Ulladulla district on the New South Wales south coast and is a Fellow and Censor-in-Chief of the Skin Cancer College of Australasia. He comes from a rural general practice background and is passionate about the optimal treatment of skin cancer patients in rural settings. His practice encompasses a wide variety of techniques in both diagnosis and management of skin cancer with a special interest in surgery in difficult areas and staged margin control excision. Con is actively involved in teaching Skin Cancer Medicine at both postgraduate and undergraduate levels.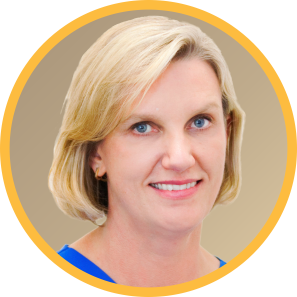 Dr Dianne King
B.Med Sci (UTAS), MBBS ( UTAS), DCH (London), DRANZCOG, FRACGP, DPD (Cardiff), MMed (Skin Cancer), Dip. Aesthetic Medicine (AAAM)
Skin Cancer Doctor at New Town Skin Cancer Centre
Dr Dianne King has been working as a family GP for over 20 years, a graduate from UTAS medical school in 1989.

She has had a keen interest in dermatology throughout this time and obtained her DPD in Cardiff while working in the UK during the early part of her career.

In the last 18 years, she has subspecialised in skin cancer medicine and surgery, obtaining her Masters of Medicine in Skin Cancer from UQ in 2010.

Di established one of the first standalone skin cancer clinics in Hobart with her business partners in 2009, and in recent years has undergone further training in aesthetic medicine. This has proven to be great adjunct to her skin cancer practice, evolving into a business model of the "one stop skin shop" where everything from skin cancer diagnosis and treatment, phototherapy for aesthetic and dermatological conditions, and various cosmetic treatments are available. Di has been actively involved as a guest lecturer for UTAS medical students in skin cancer for the past 10 years.

In her "spare" time, Di also lectures for HealthCert in the recently developed Aesthetic Medicine courses aimed at primary care and skin cancer physicians.

She is on the board of Melanoma Tasmania which gives her the opportunity to raise community awareness and funding for melanoma patients and their families in her home state.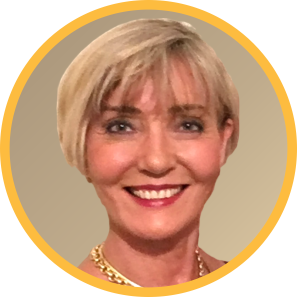 Dr Isabelle Jonsson-Lear
MBChB FRACGP FACCRM FACSCM FSCCA
Master degree in Primary Skin Cancer Medicine, The University of Queensland
Dr Isabelle Jonsson-Lear is a solo general practitioner with a special interest in skin cancer medicine. She is the owner of Haly Health and Skin Medical Centre in Kingaroy where she combines her passion for skin cancer medicine with the innovations of cosmetic medicine. Due to the shortage of medical practitioners in the area, she devotes half her time towards general practice, aged care and occupational health.
Isabelle graduated from the University of Stellenbosch in South Africa in 1976 and immigrated to Australia in 1999. Before moving into private practice, she was the Senior Medical Superintendent of a 540-bed regional hospital in Zululand where she gained and perfected her surgical skills. In 2003, she gave up rural obstetrics and embarked on a career in skin cancer medicine, completing a Masters in Primary Skin Cancer Medicine in 2006. In 2012, she became a fellow of the Skin Cancer College Australasia (SCCA) and of the Australian College of Skin Cancer Medicine (ACSCM).
Isabelle has a great passion for teaching and passing her extensive experience in rural practice onto the next generation. She held a position as a Senior Lecturer with The University of Queensland for over 10 years. She has also taught medical students from Bond University, Griffith University and John Flynn University.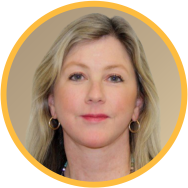 Dr Jenny Kimmins
MBBS (University of Melbourne), FRACGP, Dip. Derm
Fellow of the Cosmetic Physicians College of Australasia
Aesthetic Medicine Physician and Medical Director at Southern Cosmetics, Victoria
HealthCert Course Chair for Aesthetic Medicine
Dr Jenny Kimmins spent many years in General Practice before developing an interest in management and treatment of skin conditions. She has over 10 years' experience in cosmetic medicine, including the management of acne and rosacea, laser skin treatments, dermal fillers and anti-wrinkle injections. She is a lecturer and trainer in aesthetic medicine and injectable cosmetic treatments. Jenny completed a postgraduate Diploma in Dermatology with the Australian Institute of Dermatology and is a trained skin cancer physician with a special interest in sun-damaged skin. She was recently awarded a Fellowship of the Cosmetic Physicians College of Australasia.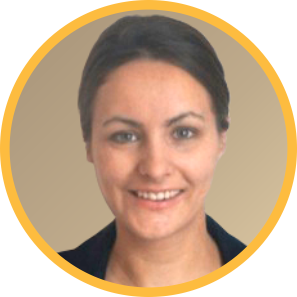 Dr Lena von Schuckmann
BSc MBBS MPH FRACGP
General practitioner at Village Family Practice, Samford, QLD
Dr Lena von Schuckmann is a general practitioner with a particular interest in skin cancer medicine. Lena has a background in public health, medical research and teaching and is currently completing a PhD in melanoma epidemiology at The University of Queensland. She has been involved in skin cancer research at QIMR Berghofer Medical Research Institute since 2014 and her research interests are focused on skin cancer prevention and risk factors for melanoma progression.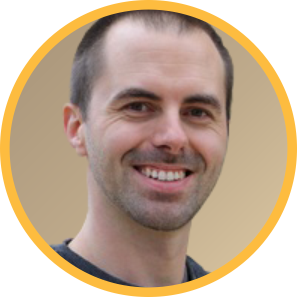 Dr Luke Oakden-Rayner
Radiologist and PhD candidate, University of Adelaide
Dr Jones & Partners Medical Imaging
Dr Luke Oakden-Rayner is a radiologist and medical researcher. He has a Bachelor of Medicine and Surgery from the University of Adelaide, and is a Fellow of the Royal Australian and New Zealand College of Radiology. He is currently undertaking a PhD at the University of Adelaide, where he develops artificial intelligence systems to analyse medical images. He has lectured at the University of Adelaide and the University of Melbourne in Medicine and Informatics. He is a passionate science communicator, writing a popular blog on medical artificial intelligence and radiology at https://lukeoakdenrayner.wordpress.com/.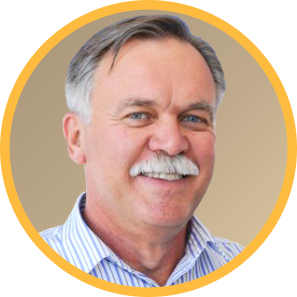 Dr Robert Noll
Skin Cancer Doctor at Cottesloe Skin Cancer Centre
Dr Robert Noll studied medicine at the University of Western Australia. He moved all around the world, from Libya to Tripoli to Albany, and spent 10 years training to be a rural procedural GP skilled in obstetrics, anaesthetics, emergency medicine, and family practice. His experience in rural general practice afforded him a breadth of knowledge including antenatal care and paediatrics, right through to the elderly and their special requirements.
Robert pursued interests in family medicine, musculoskeletal disorders, acupuncture and general dermatology, before making skin cancer medicine his main focus. After undertaking university quality-assured training in skin cancer medicine, he now provides skin cancer diagnosis and treatment at the Cottesloe Skin Cancer Centre in welcoming and considered consultations.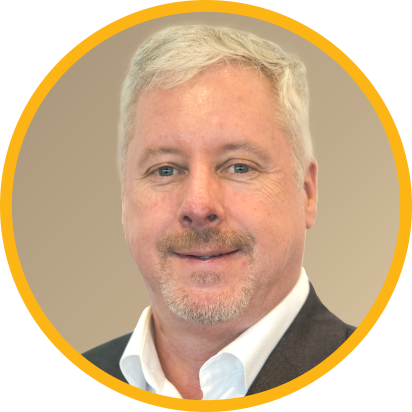 Mr Paul Elmslie
MBA
Founder and CEO of HealthCert International
Born in Australia, Paul has almost 20 years' work experience with a focus on skin cancer. He was a pioneer of the original subspecialised skin cancer business model and owns the National Skin Cancer Centres, a network of dedicated skin cancer referral centres and training facilities across several states of Australia.
In 2006, Paul founded HealthCert, a global organisation dedicated to changing the lives of doctors and patients in the area of skin cancer medicine. With the vision of a world where nobody dies from skin cancer, the company operates in five countries through three distinct business units: Medical Education, Skin Cancer Centres and Tele-Dermatology services. With more than 8,000 GPs trained across 15 countries, Paul has taken HealthCert to become the largest provider of university-assured education for medical professionals in skin cancer and various other medical fields.
In 2016, Paul founded the Skin Cancer Institute, a global multidisciplinary not-for-profit organisation, focusing on research, awareness and a better availability and delivery of diagnosis and treatment in skin cancer medicine.