We feel privileged to announce two eminent dermatologists from Europe Professor Harald Kittler (Vienna) and Professor Iris Zalaudek (Graz) amongst the significant line-up of international and local speakers. They are both very familiar with our practice in Australia and they understand what primary care doctors in Australia need to know about, need to think about, and need to be aware of.
The summit will include more international and Australian experts to help deliver the latest clinical content on skin cancer prevention, diagnosis and treatment. We are hard at work finalising the program and speaker list so please check back often for updated information.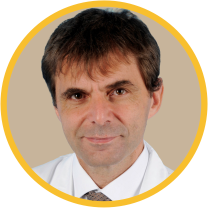 Harald Kittler
MD
Professor at the Department of Dermatology, Medical University of Vienna, Austria
Dr Harald Kittler has a special clinical interest in dermoscopy of pigmented skin lesions. His main research interest is digital dermoscopy, follow-up of pigmented skin lesions, and computer assisted digital dermoscopy. Harald has been working for 10 years in the field of dermoscopy and has published a number of scientific articles especially in the field of digital dermoscopy and dermoscopic follow-up of melanocytic nevi.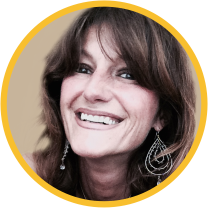 Iris Zalaudek
MD PhD
Research Director of the Non-Melanoma Skin Cancer Unit. Division of Dermatology and Venerology, Medical University of Graz, Austria
Dr Iris Zalaudek is a Board-certified dermatologist and Director of the Non-Melanoma and Orphan Skin Cancer Unit at the Division of Dermatology of the Medical University of Graz, Austria. Since 2016, she has been President of the International Dermoscopy Society.
Her main research fields are related to dermato-oncology and include non-invasive skin imaging techniques, as well as topical and systemic treatment of skin cancer. Moreover, she is engaged in the development of modern teaching methods such as online distant courses and tele-dermatologic services. She is Director of the Master of Science program entitled "Dermoscopy and Preventive Dermato-Oncology" of the Medical University of Graz, Austria.
Iris has published more than 450 articles, of which 358 (267 full papers) have been cited in PubMed. Her combined publications have received an impact factor of 1003 and a h-index value of 36 (by April 2017). In 2003 her work was awarded by the Hans-Weitgasser Price from the Styrian Association of Dermatologists and in 2008 she was awarded the Best Researcher of the Medical University of Graz, Austria.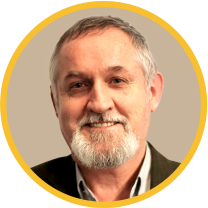 Cliff Rosendahl
MBBS PhD FSCCA
Associate Professor and Director MMed (Skin Cancer) Program School of Medicine, The University of Queensland
Associate Professor Cliff Rosendahl currently works in Brisbane, Australia as a primary care practitioner with a special interest in skin cancer. He also has an interest in research as the clinical developer and Director of the Skin Cancer Audit Research Database (SCARD). His other main area of research has been in evaluating dermatoscopic clues for the diagnosis of both pigmented and non-pigmented skin malignancy in collaboration with colleagues at The University of Queensland, Australia and the Medical University of Vienna, Austria.
Cliff has a strong commitment to teaching with a view to achieving an improvement in both the detection and management of skin cancer in Australasia and internationally.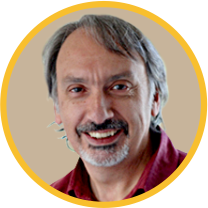 Con Pappas
MBBS (Hons), MMed, FACRRM, FSSCA
Skin Cancer Physician at Milton Skin Cancer Clinic, NSW South Coast, Australia
Dr Con Pappas is in full-time skin cancer practice in the Milton Ulladulla district on the New South Wales south coast and is a Fellow and Censor-in-Chief of the Skin Cancer College of Australasia. He comes from a rural general practice background and is passionate about the optimal treatment of skin cancer patients in rural settings. His practice encompasses a wide variety of techniques in both diagnosis and management of skin cancer with a special interest in surgery in difficult areas and staged margin control excision. Con is actively involved in teaching Skin Cancer Medicine at both post graduate and undergraduate level.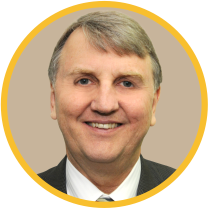 Mark Smithers
Mayne Professor and Head, Discipline of Surgery, The University of Queensland
Director, Upper Gastro-intestinal and Soft Tissue Unit, Princess Alexandra Hospital
Chairman, Queensland Melanoma Project
Director, Melanoma Patients Australia
Executive, Section of Academic Surgery, Royal Australasian College of Surgeons
Dr Mark Smithers is a surgeon associated with the multi-disciplinary Melanoma Clinic at the Princess Alexandra Hospital, managing patients with all stages of the disease. He is actively researching the epidemiological aspects (in collaboration with QIMR Berghofer) and surgical management of melanoma (NH&MRC, UQ Cancer Research fund, Cancer Council of Queensland).
Mark is also the principle investigator on multi-centre NIH sponsored and industry lead phase I, II and III trials for patients with advanced stages of melanoma.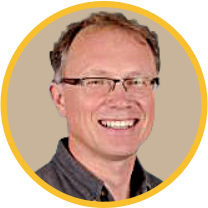 Helmut Schaider
MD PhD
Associate Professor of Dermatology, The University of Queensland School of Medicine
Associate Professor Helmut Schaider is a Principal Research Fellow and Board-certified academic dermatologist. He graduated from the Medical University of Graz, Austria and received training in melanoma biology at The Wistar Institute. After finishing residence in dermatology at the Medical University of Graz, he became an attending physician initiating his own independent research group. His group recently identified a chronic stress induced drug tolerant phenotype in melanoma and developed an in vitro model of adaptive resistance. More recently he is involved in clinical studies of naevus surveillance. His translational research spans melanoma prevention to therapy.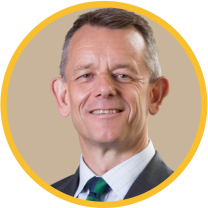 David Wilkinson
MBChB MSc MD PhD DSc MRCP FRACGP FACRRM FAFPHM
Deputy Vice Chancellor, Macquarie University, Sydney
Professor David Wilkinson is a registered general practitioner and public health medicine specialist. He is the Deputy Vice-Chancellor of the Macquarie University. Since 2004, David's clinical work has focused on skin cancer medicine in primary care. He has published research papers on the topic, designed and led development of the only Master of Medicine degree in skin cancer, and helped develop and present a suite of skin cancer short courses delivered by HealthCert.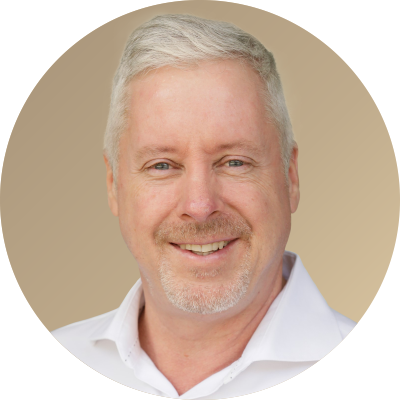 Paul Elmslie
MBA
Founder and CEO of HealthCert International
Born in Australia, Paul has almost 20 years' work experience with a focus on skin cancer. He was a pioneer of the original subspecialised skin cancer business model and owns the National Skin Cancer Centres, a network of dedicated skin cancer referral centres and training facilities across several states of Australia.
In 2006, Paul founded HealthCert, a global organisation dedicated to changing the lives of doctors and patients in the area of skin cancer medicine. With the vision of a world where nobody dies from skin cancer, the company operates in five countries through three distinct business units: Medical Education, Skin Cancer Centres and Tele-Dermatology services. With more than 8,000 GPs trained across 15 countries, Paul has taken HealthCert to become the largest provider of university-assured education for medical professionals in skin cancer and various other medical fields.
In 2016, Paul founded the Skin Cancer Institute, a global multidisciplinary not-for-profit organisation, focusing on research, awareness and a better availability and delivery of diagnosis and treatment in skin cancer medicine.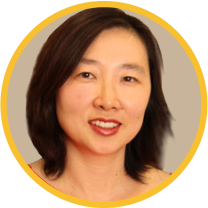 Minjae Lah
Radiation Oncologist, Genesis Cancer Care Queensland
Dr Minjae Lah is based at Genesis Cancer Care Wesley and also attends Genesis Cancer Care Chermside on a weekly basis. Dr Lah graduated in medicine from The University of Queensland in 1995 and completed her residency training at Royal Brisbane Hospital. She then went to Sydney to train as a Radiation Oncologist. After attaining her qualification, Dr Lah returned to Queensland in 2004 and commenced employment at the Wesley Cancer Care Centre (now known as Genesis Cancer Care Wesley). Her main areas of clinical interest are in the management of lung and breast malignancies, Stereotactic Radiation Therapy & Radiosurgery, Image Guided Radiation Therapy and oncology research.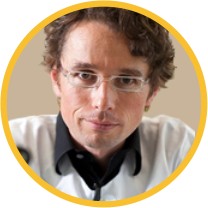 Nikolas Haass
Professor for Cutaneous Oncology, Principal Research Fellow, The University of Queensland
Professor Nikolas Haass is a clinician scientist specialising in skin cancer. His interests are the understanding of
(1) cell-cell and cell-matrix interactions of melanoma with its microenvironment;
(2) signalling pathways in melanoma, particularly with regards to identifying novel melanoma therapies; and
(3) the characterisation of the dynamic heterogeneity of melanoma cell subpopulations. Using cutting-edge microscopy technology, including real-me cell cycle and cell death imaging in three-dimensional cell culture and in vivo models, his team investigates the biology of tumour heterogeneity with the goal to develop novel therapeutic approaches by simultaneously targeting different melanoma subpopulations.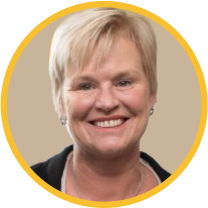 Sally Shaw
Founding member of the Australasian College of Skin Cancer Medicine Skin Cancer
Doctor at Peninsula Skin Cancer Centre, Victoria
Sally Shaw has been a GP for 27 years with 12 of those years exclusively in skin cancer. She is a founding member of ACSCM and a fellow of SCCANZ. Sally's passion is mentoring others in skin cancer medicine. She is very involved in the business side of skin cancer medicine, direct marketing to the public to increase awareness, and empowering nurses to increase their scope of practice in this field.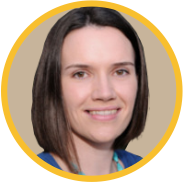 Anna Finnane
Postdoctoral Research Officer, The University of Queensland Diamantina Institute, Faculty of Medicine
Dr Anna Finnane is a Postdoctoral Research Fellow at the Dermatology Research Centre, with a background in public health and epidemiology. She has particular interests in study design and outcome measures in health research, and the impact of these on the success of translational research. Dr Finnane has training and experience in quantitative research methodologies and statistical methods and has taught Epidemiology and Research Methods units across multiple health disciplines. Her current interests are in exploring the barriers preventing successful translation of research into Telehealth practice.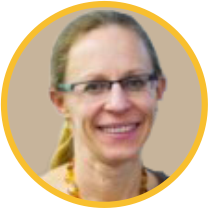 Monika Janda
Professor for Public Health and Health Services, Oncology and Carcinogenesis, Queensland University of Technology
Professor Monika Janda is a Principal Research Fellow and leads the Health Determinants and Health Systems Theme at The Institute of Health and Biomedical Innovation, Queensland University of Technology (QUT). Her research is funded through an NHMRC Career Development Fellowship Level II. Monika is a health psychologist with a research background in cancer prevention and quality of life research. She was a research fellow for the Melanoma Screening trial with the Cancer Council Queensland before joining QUT in 2006.
Monika has two main research interests:
prevention and early detection of cancer (particularly melanoma); and

improving clinical and supportive care for cancer patients (particularly gynaecological cancers).
During the past five years, she has had a strong research focus on improving the early detection of melanoma using telehealth methods such as mobile teledermoscopy and enhanced skin self-examination.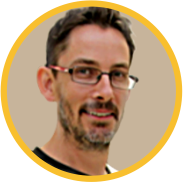 Mitchell Stark
BAppSc(hons)
PhD. NHMRC Research Fellow, Dermatology Research Centre, Translational Research Institute, Brisbane
Dr Mitchell Stark is a Research Fellow with the Dermatology Research Centre (The University of Queensland) and has been actively working in the field of melanoma research for 17 years.
Throughout his career he has authored over 50 publications relating to the greater understanding of the biology of melanoma, studying gene dysregulation during tumour progression along with predisposition to melanoma in families with high risk for melanoma development. More recently, Mitchell's research focus has been the identification of 'melanoma-specific' microRNA biomarkers that can be measured via a simple blood test, which in the future may be potentially useful for clinical management of disease. In addition to microRNA signatures, one of his ongoing projects is studying the molecular hallmarks of growing and involuting naevi – the key to early detection of primary and invasive melanoma.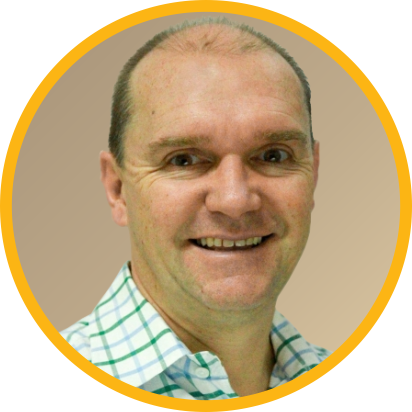 Tony Dicker
MBBS PhD
Senior lecturer (Skin Cancer) & Course Coordinator MMed (Skin Cancer), The University of Queensland
Dr Tony Dicker has practised full-time Skin Cancer Medicine in Melbourne since 2004, and previously practised in Brisbane. He obtained his PhD from The University of Queensland in molecular biology of skin cancer with Professor Ian Frazer's group at Princess Alexandra Hospital. He then spent three years as a dermatology registrar at the Royal Brisbane and Princess Alexandra Hospitals.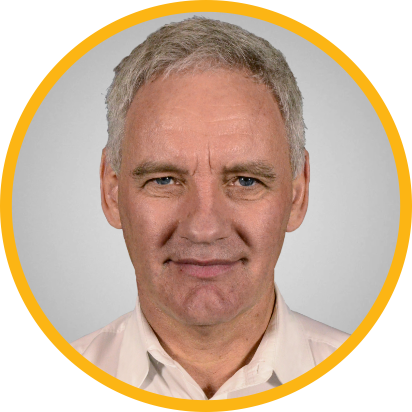 John Pyne
MBBS MMed PhD FSCCA
Senior lecturer MMed (Skin Cancer) Program School of Medicine, The University of Queensland Associate Professor of Skin Cancer Medicine, University of New South Wales
Associate Professor John Pyne was conferred with a Master of Medicine at The University of Queensland, then held a position of Program Director for The University of Queensland Skin Cancer Masters from 2007 until 2013. The thesis for John's PhD was on the correlations between dermatoscopy and histopathology for BCC and SCC. He is also a past President and Fellow of the Skin Cancer College of Australasia.
John has a main interest in the optical imaging of early primary non-lymphoid cutaneous malignancy and correlations with histopathology. He is currently investigating surgical margins in management of these cancers. John has teaching appointments at The Universities of Queensland, New South Wales and Western Sydney.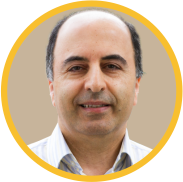 Anthony Azzi
MBBS, MMed (Skin Cancer)
Senior Lecturer, The University of Queensland
Director at Newcastle Skin Check, Charlestown NSW
Dr Anthony Azzi graduated from the University of Sydney in 1989 and moved to Newcastle, where he spent the next 13 years working in the public hospital system. He now works in private practice as a Skin Cancer Doctor, Assistant Surgeon, and Bariatric Physician. He completed a Master of Medicine in Skin Cancer from The University of Queensland, where he is now a Senior Lecturer. He is a proud member of the Australian Medical Association, Skin Cancer College Australasia, Obesity Surgery Society of Australia and New Zealand, and the Australian College of Rural and Remote Medicine.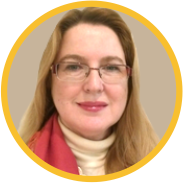 Julie Quinlivan
Chair of the Clinical Senate at Health Department of Western Australia
Professor Julie Quinlivan is a senior clinician in obstetrics and gynaecology and Director of the Professional Services Review. She is Chair of the Western Australia Clinical Senate, Non-Executive Director of South Metropolitan TAFE, and a member of the Administrative Appeals Tribunal (General and SSCS Divisions). She is a former Pro Vice Chancellor and Executive Dean of Medicine and Governing Councillor/Non-Executive Director of North and South Metropolitan Health Services in Western Australia.

Gerard Bayley
MBBS, FRACS, FRACS
Plastic and Reconstructive Surgeon, Senior Plastic Surgeon at the Melanoma Clinic at Princess Alexandra Hospital
Dr Gerard Bayley is actively involved in training of Plastic Surgery Registrars and in clinical research in melanoma. He is the Director of the Plastic Surgery Unit at the Greenslopes Private Hospital, the Queensland Regional Chairman of the Australian Board of Plastic and Reconstructive Surgery, and the Convenor for the Melanoma Section of the 2017 Plastic Surgery Congress.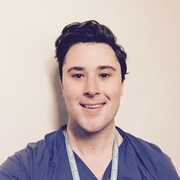 Tavis Read
MBBS BMSci
The University of Queensland
Tavis Read is a trainee surgeon currently enrolled in a PhD focussed on the management and outcomes from treatment of in-transit and locally recurrent melanoma.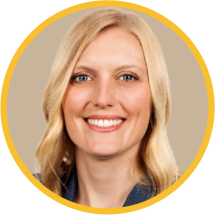 Dr Claudia Curchin
MBBS, FACD
Junior Doctor Research Fellowship recipient and Fellow of the Australasian College of Dermatologists
Dr Claudia Curchin completed her dermatology fellowship training in Queensland and Ireland in 2015. She has done research in reflectance confocal microscopy (RCM) since 2010, did training and collaborative research with Italian RCM experts on a Harold Hyam Wingate Foundation Medical Research travel grant, and is currently doing further research in RCM at the Princess Alexandra Hospital on a Junior Doctor Research Fellowship. Dr Curchin also works in private practice as a dermatologist on the Sunshine Coast.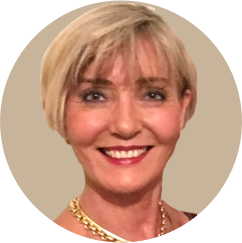 Dr Isabelle Jonsson-Lear
MB Ch B FRACGP FACRRM FACSCM FSCCA
M.Med in Primary Skin Cancer Medicine
Senior Lecturer, Skin Cancer, The University of Queensland
General practitioner at Haly Health & Skin Medical Centre, Queensland, Australia
Director, Skin Cancer College Australasia
Dr Isabelle Jonsson-Lear is a grass roots rural procedure GP currently located in Kingaroy, Queensland. She trained in South Africa and obtained MBChB in 1976. Isabelle emigrated to Australia in 1999 and has since obtained FRACGP and FACRRM, and is a Fellow of the Skin Cancer College Australasia. She has many years of rural experience both here and in South Africa and understands the difficulties of being an OTD and the lack of access to a peer support group and assistance. One of Isabelle's aims is to empower GPs with procedural skills especially in skin cancer, and to help train those who do not possess the necessary skills. She is devoted to education and is an established educator with University of Queensland, Bond University and John Flynn Medical School.

Dr Scott Arnold
Senior Lecturer (Skin Cancer), The University of Queensland, Australia
Dr Scott Arnold graduated from Monash University in 1988 and is a fellow of the RACGP. He has fifteen years of general practice experience and has devoted his time to skin cancer medicine since 2008. He completed his Masters of Medicine in Skin Cancer at The University of Queensland in 2013. He has been an examiner for the RACGP and a registrar supervisor. He is a senior lecturer at The University of Queensland in the field of skin cancer. He is on the Standards Committee of the Australasian Skin Cancer College (ASCC) and is also a tutor for the Diploma of Dermatoscopy in Albury, New South Wales.

Dr Candice Deans
B MRS(RT)
Dr Candice Deans is the Brachytherapy Services Manager for GCCQ. After qualifying as a Radiation Therapist at the University of Newcastle in 2005, she completed her internship at the RPA Hospital in Sydney. From there she moved to Queensland and has worked in both the Public and Private sectors. She began at Premion, First In Cancer Care (Now Genesis Cancer Care Queensland) in 2008, where she began her Brachytherapy training. Candice now leads the HDR (Prostate, Gynaecological, Intraluminal and Skin) and LDR Prostate Brachytherapy programs for Queensland.